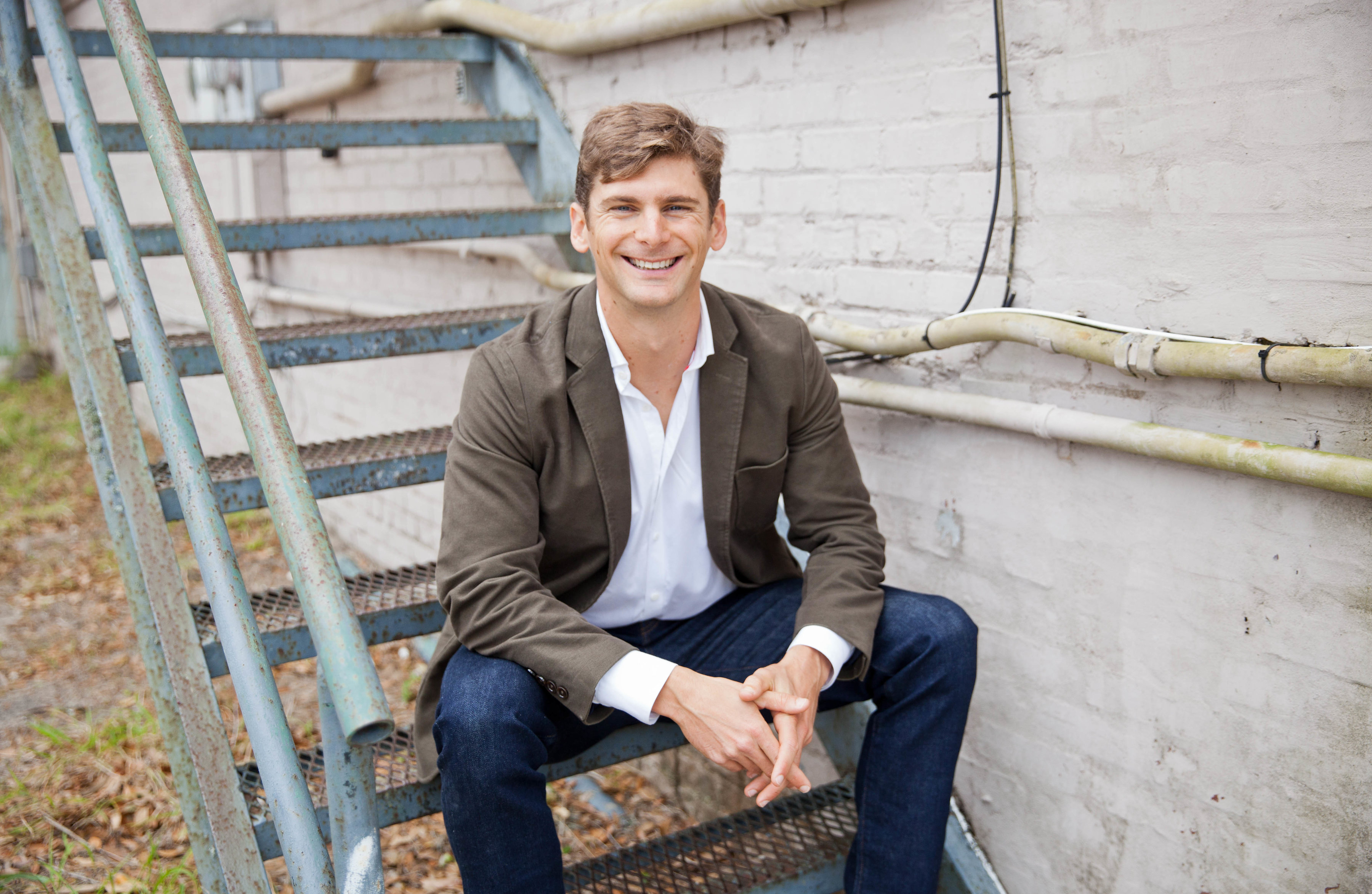 ENCHANTED BY THE PURSUIT OF
HUMAN HEALTH
ULTIMATE
Burning questions shape the path. The answers endlessly amaze.
Thank you for letting me share. Welcome.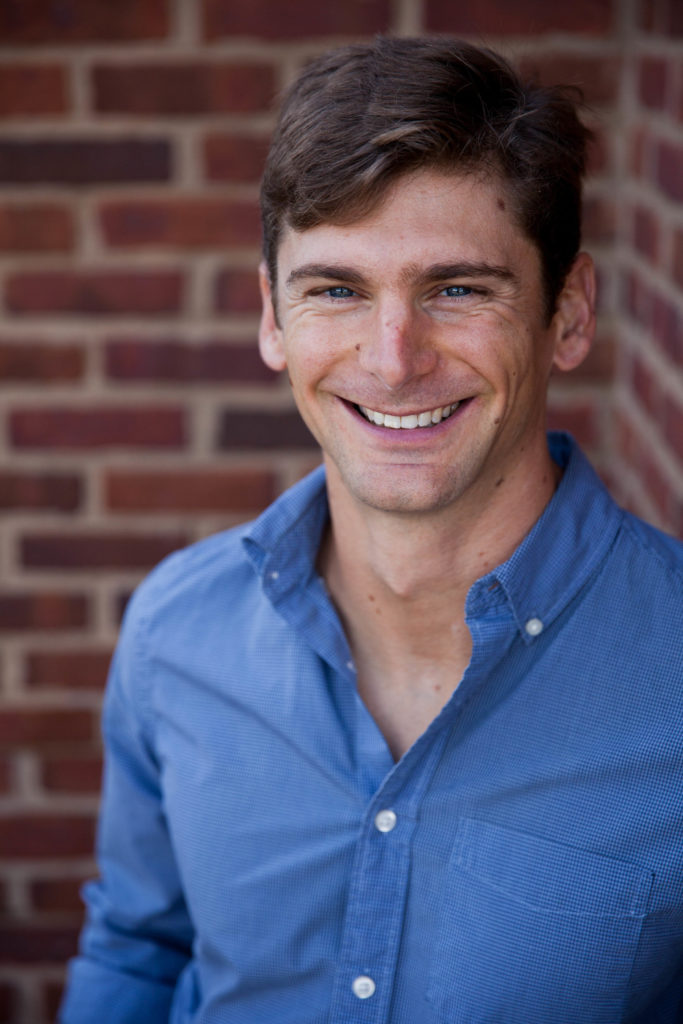 Karl

grew up exploring his athleticism, musical capabilities, and academics. Wisdom from his parents helped him explore everything from dance to gymnastics, violin to percussion, karate to swimming. From those experiences,

Karl

has grown to understand his mind, body and spirit at a deep level. Having competed as a musician, a swimmer, a collegiate cross-country runner, a triathlete, and as an obstacle course racer, he now knows what is required to be at peak performance.
From his mid-teens through much of his twenties,

Karl

performed as a professional musician, playing in everything from rock bands to symphony orchestras. When not in the practice room or on stage, he found his solace in endurance training. When issues with nutrition kept him from training all that he wanted, he began to wonder—is there a culture in the world that has found the ultimate human health? The question drove him to pursue a degree in Anthropology, exploring Japanese, Chinese, Latin American, and early Floridian peoples.
After finishing his undergraduate degree, he began helping coach a local triathlon club. The idea of ultimate human health never left him and his curiosity guided him to pursue a master's degree in exercise physiology. In 2009, he caught a major break and started working for USA Swimming's National Team Performance Department at the US Olympic Training Center in Colorado Springs, CO. From there he went on to work for USA Triathlon as their first high performance coaching assistant, learning from elite athletes and coaches, exposing himself to a variety of Olympic sports, running camps and clinics, and providing education at the top tiers of USA Triathlon's coaching certification courses. 
It was in 2011 that Karl's desire to become an Osteopathic physician solidified. He moved back to Florida to complete the necessary prerequisites, but the connections to elite sport did not fall away. In July of 2012,

Karl

began working at the National Training Center in Clermont, Florida—a destination for triathletes around the world. He oversaw the NTC's Human Performance Lab—testing and training all levels of athletes, including elite triathletes, sprinters, swimmers, weekend warriors, youth, and master's competitors–until 2017. During that time, he also served as an adjunct professor for the University of Central Florida's Sport and Exercise Science department.
In 2017, Karl began osteopathic medical school at Rocky Vista University in Parker, CO. F

ollow along in his journey and enhance your own.

Karl

offers coaching, consultations, training plans, and more that combine knowledge, experience, and desire to create your ultimate human health.
CONTACT KARL
Send an email to hello@karlriecken.com or submit your inquiry through this form and I will get back with you as soon as possible.
eyJpZCI6IjExIiwibGFiZWwiOiJjb250YWN0IiwiYWN0aXZlIjoiMSIsIm9yaWdpbmFsX2lkIjoiMSIsInVuaXF1ZV9pZCI6IndlZmoyIiwicGFyYW1zIjp7ImVuYWJsZUZvck1lbWJlcnNoaXAiOiIwIiwidHBsIjp7IndpZHRoIjoiMTAwIiwid2lkdGhfbWVhc3VyZSI6IiUiLCJiZ190eXBlXzAiOiJub25lIiwiYmdfaW1nXzAiOiIiLCJiZ19jb2xvcl8wIjoiIzgxZDc0MiIsImJnX3R5cGVfMSI6ImNvbG9yIiwiYmdfaW1nXzEiOiIiLCJiZ19jb2xvcl8xIjoiIzMzMzMzMyIsImJnX3R5cGVfMiI6ImNvbG9yIiwiYmdfaW1nXzIiOiIiLCJiZ19jb2xvcl8yIjoiIzMzMzMzMyIsImJnX3R5cGVfMyI6ImNvbG9yIiwiYmdfaW1nXzMiOiIiLCJiZ19jb2xvcl8zIjoiIzMzMzMzMyIsImZpZWxkX2Vycm9yX2ludmFsaWQiOiIiLCJmb3JtX3NlbnRfbXNnIjoiVGhhbmsgeW91IGZvciBjb250YWN0aW5nIHVzISIsImZvcm1fc2VudF9tc2dfY29sb3IiOiIjNGFlOGVhIiwiaGlkZV9vbl9zdWJtaXQiOiIxIiwicmVkaXJlY3Rfb25fc3VibWl0IjoiIiwidGVzdF9lbWFpbCI6ImhlbGxvQGthcmxyaWVja2VuLmNvbSIsInNhdmVfY29udGFjdHMiOiIxIiwiZXhwX2RlbGltIjoiOyIsImZiX2NvbnZlcnRfYmFzZSI6IiIsImZpZWxkX3dyYXBwZXIiOiI8ZGl2IFtmaWVsZF9zaGVsbF9jbGFzc2VzXSBbZmllbGRfc2hlbGxfc3R5bGVzXT5bZmllbGRdPFwvZGl2PiJ9LCJmaWVsZHMiOlt7ImJzX2NsYXNzX2lkIjoiNiIsIm5hbWUiOiJmaXJzdF9uYW1lIiwibGFiZWwiOiIiLCJwbGFjZWhvbGRlciI6IkZpcnN0IE5hbWUiLCJ2YWx1ZSI6IiIsImh0bWwiOiJ0ZXh0IiwibWFuZGF0b3J5IjoiMSIsIm1pbl9zaXplIjoiIiwibWF4X3NpemUiOiIiLCJhZGRfY2xhc3NlcyI6IiIsImFkZF9zdHlsZXMiOiIiLCJhZGRfYXR0ciI6IiIsInZuX29ubHlfbnVtYmVyIjoiMCIsInZuX29ubHlfbGV0dGVycyI6IjAiLCJ2bl9wYXR0ZXJuIjoiMCJ9LHsiYnNfY2xhc3NfaWQiOiI2IiwibmFtZSI6Imxhc3RfbmFtZSIsImxhYmVsIjoiIiwicGxhY2Vob2xkZXIiOiJMYXN0IE5hbWUiLCJ2YWx1ZSI6IiIsImh0bWwiOiJ0ZXh0IiwibWFuZGF0b3J5IjoiMCIsIm1pbl9zaXplIjoiIiwibWF4X3NpemUiOiIiLCJhZGRfY2xhc3NlcyI6IiIsImFkZF9zdHlsZXMiOiIiLCJhZGRfYXR0ciI6IiIsInZuX29ubHlfbnVtYmVyIjoiMCIsInZuX29ubHlfbGV0dGVycyI6IjAiLCJ2bl9wYXR0ZXJuIjoiMCJ9LHsiYnNfY2xhc3NfaWQiOiIxMiIsIm5hbWUiOiJlbWFpbCIsImxhYmVsIjoiIiwicGxhY2Vob2xkZXIiOiJFbWFpbCIsInZhbHVlIjoiIiwiaHRtbCI6ImVtYWlsIiwibWFuZGF0b3J5IjoiMSIsIm1pbl9zaXplIjoiIiwibWF4X3NpemUiOiIiLCJhZGRfY2xhc3NlcyI6IiIsImFkZF9zdHlsZXMiOiIiLCJhZGRfYXR0ciI6IiIsInZuX29ubHlfbnVtYmVyIjoiMCIsInZuX29ubHlfbGV0dGVycyI6IjAiLCJ2bl9wYXR0ZXJuIjoiMCJ9LHsiYnNfY2xhc3NfaWQiOiIxMiIsIm5hbWUiOiJzdWJqZWN0IiwibGFiZWwiOiIiLCJwbGFjZWhvbGRlciI6IlN1YmplY3QiLCJ2YWx1ZSI6IiIsImh0bWwiOiJ0ZXh0IiwibWFuZGF0b3J5IjoiMSIsIm1pbl9zaXplIjoiIiwibWF4X3NpemUiOiIiLCJhZGRfY2xhc3NlcyI6IiIsImFkZF9zdHlsZXMiOiIiLCJhZGRfYXR0ciI6IiIsInZuX29ubHlfbnVtYmVyIjoiMCIsInZuX29ubHlfbGV0dGVycyI6IjAiLCJ2bl9wYXR0ZXJuIjoiMCJ9LHsiYnNfY2xhc3NfaWQiOiIxMiIsIm5hbWUiOiJtZXNzYWdlIiwibGFiZWwiOiIiLCJwbGFjZWhvbGRlciI6Ik1lc3NhZ2UiLCJ2YWx1ZSI6IiIsImh0bWwiOiJ0ZXh0YXJlYSIsIm1hbmRhdG9yeSI6IjEiLCJtaW5fc2l6ZSI6IiIsIm1heF9zaXplIjoiIiwiYWRkX2NsYXNzZXMiOiIiLCJhZGRfc3R5bGVzIjoiIiwiYWRkX2F0dHIiOiIiLCJ2bl9vbmx5X251bWJlciI6IjAiLCJ2bl9vbmx5X2xldHRlcnMiOiIwIiwidm5fcGF0dGVybiI6IjAifSx7ImJzX2NsYXNzX2lkIjoiNiIsIm5hbWUiOiJzZW5kIiwibGFiZWwiOiJTZW5kIiwiaHRtbCI6InN1Ym1pdCIsImFkZF9jbGFzc2VzIjoiIiwiYWRkX3N0eWxlcyI6IiIsImFkZF9hdHRyIjoiIn0seyJic19jbGFzc19pZCI6IjYiLCJuYW1lIjoicmVzZXQiLCJsYWJlbCI6IlJlc2V0IiwiaHRtbCI6InJlc2V0IiwiYWRkX2NsYXNzZXMiOiIiLCJhZGRfc3R5bGVzIjoiIiwiYWRkX2F0dHIiOiIifV0sIm9wdHNfYXR0cnMiOnsiYmdfbnVtYmVyIjoiNCJ9fSwiaW1nX3ByZXZpZXciOiJiYXNlLWNvbnRhY3QuanBnIiwidmlld3MiOiI0NDM4IiwidW5pcXVlX3ZpZXdzIjoiMjk0NSIsImFjdGlvbnMiOiIxOCIsInNvcnRfb3JkZXIiOiIxMCIsImlzX3BybyI6IjAiLCJhYl9pZCI6IjAiLCJkYXRlX2NyZWF0ZWQiOiIyMDE2LTA1LTAzIDE1OjAxOjAzIiwiaW1nX3ByZXZpZXdfdXJsIjoiaHR0cDpcL1wvc3Vwc3lzdGljLTQyZDcua3hjZG4uY29tXC9fYXNzZXRzXC9mb3Jtc1wvaW1nXC9wcmV2aWV3XC9iYXNlLWNvbnRhY3QuanBnIiwidmlld19pZCI6IjExXzE3NDQ5MiIsInZpZXdfaHRtbF9pZCI6ImNzcEZvcm1TaGVsbF8xMV8xNzQ0OTIiLCJjb25uZWN0X2hhc2giOiJlYjg4MWJlODg2Y2M5YTRlODJhYjhiYzY0Nzc0NTY0YSJ9
FROM MY ATHLETES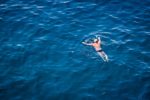 Halt the Wear and Tear
As an ageing triathlete and middle of the pack competitor, I require specialized coaching services to reach my athletic goals. For the past 5 years, Karl provided those services, building consistency and accomplishment.
After 35 years off full time running, I was starting to show some signs of wear and tear so I transitioned to the triathlon in an effort to extend my running career and manage a family history of auto immune disorders. The first few years were tough as I recovered from shoulder surgery and found time management and workout selection to be challenging. Since collaborating with Karl, my training has become cyclical and my well being has followed a pattern of continual improvement. Karl's knowledge is comparable to that of a Practitioner at the University of Endurance Sports. He is knowledgeable of multiple disciplines and he understands how they overlap. This specialized approach has kept me mobile and improved my quality of life.
During the early years under Karl' s direction, I questioned the intensity and frequency of workouts only to realize (during the last third of a triathlon) that I was increasing the pace. This follow up review has strengthened my confidence in his training program and gives me the motivation to keep on going.
Karl's understanding of biomechanics, nutrition and endurance training has propelled me to new heights including participation in the 2018 ITU World Championships. Always passive, Karl is non confrontational and without judgement in his approach. I am frequently impressed with Karl's understanding of biomechanical concerns like equipment selection, mobility drills and gradual muscular adaptation.I rely on his network of resources to guide me in my efforts to avoid overuse injuries. Even so, when problems do arise, we have been able to review the conditions that lead to the difficulties and designed a program of rehabilitation. I don't know where I would be without his caring and compassionate guidance, but I do know that my athletic accomplishments are due in large part to his careful planning and educational approach.
Roger, 2020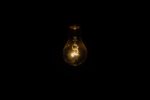 Never Thought Possible
Karl has helped me tremendously. My musculoskeletal ailments are manageable, I can compete in races that I never thought were possible, and I'm becoming a better person because of him.
He encompasses the body as a whole, not just from a strength and endurance perspective, but also from a mental, nutritional, and overall health perspective. These have contributed to my athletic, personal and professional growth.
I feel fortunate to work with him as our journey continues to grow.
Michelle, 2019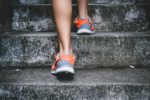 Solid Steps Forward
I am lucky enough to have had Karl as my dryland trainer from 7th grade to the summer going into my senior year of high school. Being a competitive swimmer, the rest of my team and I needed a unique training plan in order to enhance our water performance. Not only did Karl successfully manage a group of teenagers three times a week, he used his immense creativity and knowledge to create a top of the line sports specific program catered towards our every need. When I came to Karl, I had no idea how much technical skill and strength I lacked. He and I started with basic  exercises, and slowly progressed up to the Olympic lifts I am capable of doing today. He was always there for every single one of us, and never failed to ask how we were doing if he thought one of us was acting off.
Because he demands nothing less than perfect technique and your best effort in everything you do, I never had a sports related injury under the teaching of Karl. I learned to demand my greatness from myself, and to never settle for less. He taught me everything I know about exercise physiology and nutrition, and even inspired me to pursue something in that field for my future career. I will continue to carry the knowledge and skill sets he taught as I go on to compete at a Division 1 level school in college next year. I can say with 100% certainty that without Karl, I would not be the athlete or the person I am today
Brady E., 2017
Breakthroughs
When I first met Karl, I was struggling to break into the world of multisport and had recently had a serious cycling accident that left me very shaken up. I didn't have confidence in myself or my training and was unsure of how to move forward.
Karl gave me weekly workout goals and spoke with me on the phone each week to discuss how my training was going. He pushed me to train in ways I never had before, including having me work on bike handling skills and regularly strength train. Before working with Karl I almost never was able to finish a multisport race without developing serious cramping on the run that caused me to hugely slow my pace or walk. However, Karl taught me breathing techniques that were so effective that I never had a single race ruined by a cramp again while working with him.
While training under Karl, my racing career flourished: I won many local races and set multiple personal records, was runner up at the West Virginia State 10k Championships, became an age group world champion in the sprint duathlon, and earned my elite duathlete license. These were truly feats I never would have even thought possible without Karl's help.
Karl had a way of supporting me and encouraging me to dream big. Even when my training didn't go as planned, which was often the case as I am a busy full time graduate student, he never gave up on me or let me doubt myself. Karl truly is a phenomenal coach, and I feel very fortunate to have had to opportunity to work with him.
L. Falcone, 2017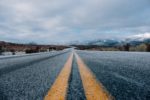 Genuine Positive Impact
Life takes twists and turns and I am always amazed when in the middle of our darkest times, we meet people that impact our lives in such positive ways. They help us see ourselves when we can't. I met Karl earlier this year when I unexpectedly moved to a new city. In the middle of a very difficult time in my life, I knew I needed something to remain the same. The easiest thing in my life that could remain the same was triathlon training. Karl was the first person that I reached out to and met when I moved. Knowing just one person felt like a critical connection that I needed at the time. I just had no idea that this one person would impact my life in such a positive way.
I was not ready to tell my story to anyone. I was embarrassed and ashamed of my situation. Domestic violence was something that could not happen to me. I had changed my entire life including my identity in order to be safe. Part of staying safe was keeping my story to myself or at least, that is what I told myself.
I reached out to Karl for guidance as to strength training and nutrition. As we spoke the first time, it felt as if he knew there was more going on than I was letting on, but he respected my privacy. He encouraged me and put a program together for me. We spent some months working together and he became a lifeline in a place where I was completely alone. He was genuinely interested in my progress and when things were not going the way we expected physically, he truly wanted to find out why. He provided guidance and knowledge. Most importantly, he provided options and not once did he make me feel I was failing. On the contrary, he provided me hope.
I knew that I had found someone with knowledge about sports and physiology. What really stuck out was his desire to help not just an athlete, but me as a person. It wasn't about numbers or statistics, but about me. He showed me humility and compassion. He understood that I was struggling personally and he did everything he could without invading my space.
Eventually, I was able to tell Karl my story. Not only was it therapeutic, but also it was received with care and concern. I am a better person for knowing him and am learning to see myself from a better perspective. Exercise and nutrition does not have to be so difficult or painful. We are all different and it is when we try to be the same as others that things don't work out. I am learning to tailor exercise and nutrition to what works for me, and only me. Karl saw me and through him I finally started to see myself for who I truly am.
C. Alexander, 2017